Deploying Logscape
A Logscape deployment will change in style depending on whether the user has a license or not, due to the restrictions upon Agent Type by default only the Manager and Forwarder agent roles are available, however adding a license to your Logscape installation will allow you to configure Failovers, Indexers and Indexstores.
The current make-up of your Logscape environment can be found on the 'Agents' page of the Logscape settings.
Example Deployments
Due to the limitations of using Logscape without a license a free deployment is limited to only Forwarders and a manager, this means that your deployment can only be scaled as far as one management node is able to handle.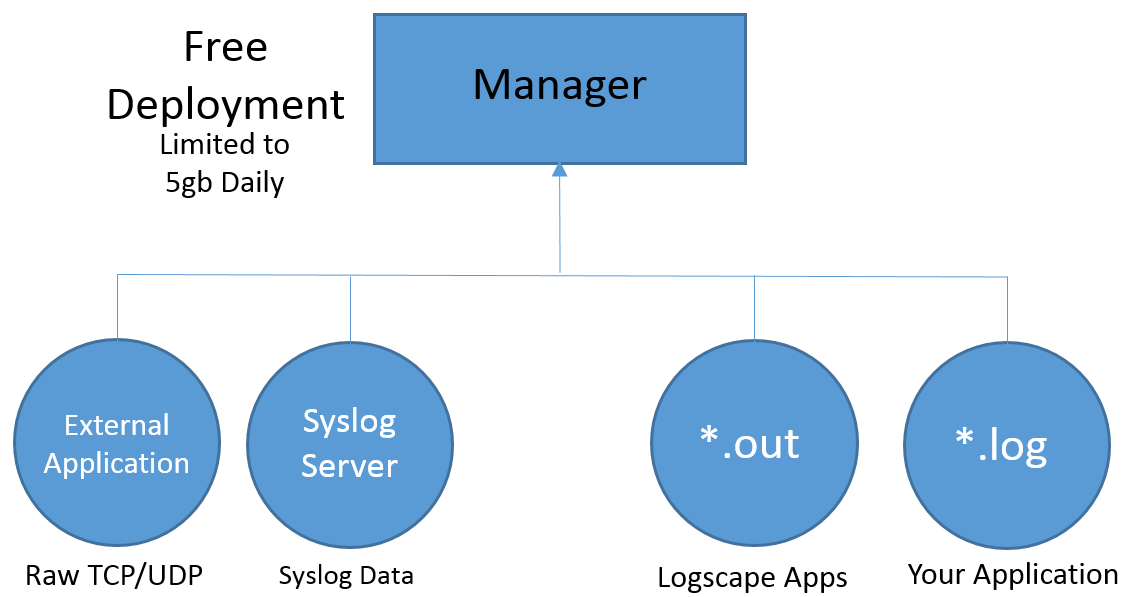 With a Logscape license, you have access to all types of Logscape agent, most importantly the indexer/indexstore, which allows you to take load away from the manager, and scale sideways, one environment can support potentially unlimited numbers of forwarders as long as enough indexstores are deployed to cope with the additional load. You can also deploy a failover, so should any issues arrive with your manager, your entire environment will automatically fall back to your failover node.